More horses coming soon. Last updated Friday, August 22, 2014
Casino

Gelding 15.1 hds 1200# Sorrel

Barbie

Mare 13.2 hds 1000# Red Roan POA

Ironman

Gelding 15 hds 1150# Dun

Bingo

Gelding 14.3 hds 1100# Gray

Hipster

Gelding 14.3 hds 1175# Palomino

Jazz

Gelding 15 hds 1200# Palomino

Remington

Gelding 15.1 hds 1200# Buckskin

Splash

Gelding 15.1 hds 1175# Sorrel Tobiano

Stingray

Gelding 15.1 hds 1200# Sorrel

Porky

Gelding 14.3 hds 1100# Bay

Romeo

Gelding 15 hds 1200# Chestnut


Chevy

Gelding 14.3 hds 1100# Bay


Slider

Gelding 14.3hds 1100# Bay

Henry

Gelding 15 hds 1100# Grulla

Frankie

Gelding 15 hds 1150# Buckskin Overo

Baxter

Gelding 15 hds 1200# Sorrel

Cat

Gelding 14.3 hds 1150# Sorrel

Wyatt

Gelding 15.1 hds 1250# Dapple Palomino

Justin

Gelding 15 hds 1200# Gray

Bam Bam

Gelding 14.3 hds 1100# Sorrel

Cactus Jack

Gelding 14.3 hds 1100# Sorrel

Santana

Gelding 15.1 hds 1200# Sorrel

Shaq

Gelding 15.1 hds 1200# Black

Checkers

Gelding 15.3 hds 1150# Black/White Tobiano

Riggin

Gelding 15 hds 1150# Palomino

Salty

Gelding 15.1 hds 1170# Black

Willie

Gelding 14.2 hds 1100# Red Roan

Shelby

Gelding 15 hds 1185# Palomino

Night Train

Gelding 15.1 hds 1200# Bay

Contender

Gelding 14.3 hds 1200# Sorrel

Dirty Harry

Gelding 14.3 hds 1185# Buckskin

Sisco

Gelding 15.1 hds 1185# Chestnut

Hottie

Gelding 15 hds 1200# Buckskin

Dodger

Gelding 14.3 hds 1100# Bay

Ziggy

Gelding 14.3 hds 1125# Blue Roan

Timmy

Gelding 15.1 hds 1250# Bay

Bubba

Gelding 15 hds 1185# Red Roan

Chief

Gelding 15 hds 1200# Sorrel Tobiano

Popeye

Gelding 14.3 hds 1125# Chestnut

Cage

Gelding 14.3 hds 1200# Buckskin

Gelding 15.1 hds 1200# Sorrel
Casino is a big stout head horse and ranch horse deluxe. He was bred and raised on the Babbitt Ranches. He is a veteran ranch horse that has worked from daylight to dusk gathering and looking after over 8,000 head of cattle in the rolling hills and high plains of northern Arizona. The Babbitt Ranch is known for outstanding ranch geldings and is a recipient of the AQHA Best Remuda Award. Casino carries the Babbitt Ranch brand on his left hip and is wise and very solid to use outside. There is not much he hasn't seen or had to do. Casino is a finished and seasoned head horse that has been hauled. He scores the very best and runs to a steer with lots of rate. Casino is a good horse for the average ropings or he can step it up for the short score setups. Casino is an all business kind of horse. He does his job and does it well. A proven ready to win on head horse for a mid-level roper.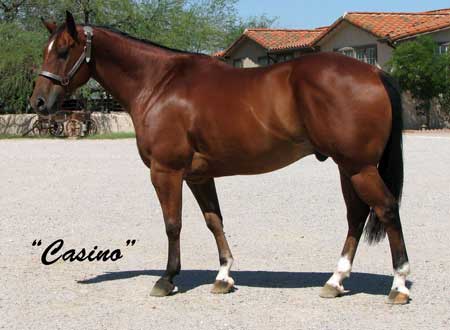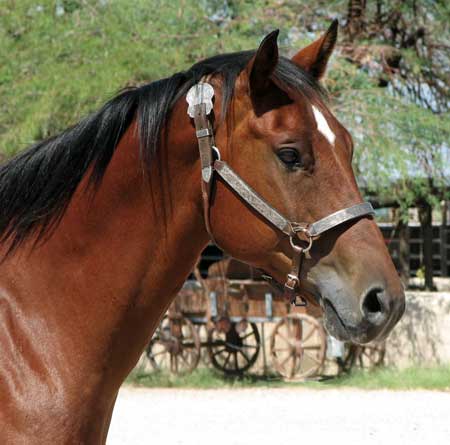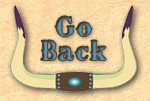 Gelding 15 hds 1150# Dun
Solid and seasoned 15 hand dun head horse. Ironman is a flashy dun gelding that is as solid as they come on the head end. He stands flat footed in the box and runs to the hip every trip. No drop or duck in him. Ironman is patterned and honest enough to pack a lower level header yet he has the speed and control to suit a more competitive roper. This gelding is easy and safe to rope on. He has been hauled to every kind of jackpot roping. He has been used by everyone and is liked by all. A well-mannered horse both in and out of the arena. Ironman is a ready to go win on head horse.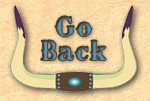 Mare 13.2 hds 1000# Red Roan POA
Barbie is a unique package. Heel, breakaway, barrels, poles and flag race, she does it all. Ridden from the Peewee's on up she is kid tested and mother approved. A shapey 13.2 hand POA that is built like a small horse. We have used Barbie for everything. She has entertained a 4 year old girl during our roping sessions. She has gathered cattle in the pastures and crossed the river belly deep. He has been up and down the hills and all across the desert. She has tracked the Smarty Roping machine with at least 2 or 3 kids a night having fun on her. Barbie is a been there done that kind of pony with a wise and very gentle disposition. She stands quietly while the kids saddle her. She is safe and patient while even the small kids bath and clean her feet. She has been hauled to all kinds of kid events and has won many awards. Barbie is a terrific size. She is easy for the little ones to get on and off and has a smooth little trot and lope yet she is big enough Dad and Mom can ride her if needed. If you ever had a good pony as a child you still remember them as an adult. Barbie is a good pony she will make some lucky child very happy.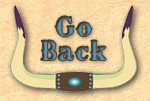 Gelding 14.3 hds 1100# Gray
Safe and solid describes this nice gelding. Bingo is a 9 year old 14.3 hand super stout, cute gray gelding with a kind and gentle disposition. He is a solid head and heel horse. An easy horse to ride and rope on, he has accommodated ropers of all levels. Haul him to the jackpots, let the kids warm him up. Ride him on the ranch, drag calves to the branding fire, Bingo is a well-educated horse. A definite been there and done that kind of gelding still in the prime of his life. Jackpots, Jr. Rodeos this nice gelding is solid, seasoned and ready to go.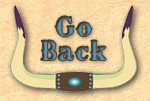 Gelding 14.3 hds 1175# Palomino
Super fancy all around gelding. Hipster is one handsome horse and is as athletic as he is pretty. At 14.3 and heavy muscled he is quick as a cat. A finished head horse with lots of hustle and plenty of run. Hipster has been hauled by an upper level header and will be aggressive and quick. He is really broke and a nice handling horse. He lopes slow circles, stays in the bridle and has lots of stop and turn around. Hipster has been started thru the barrel pattern and has promise of making a good one. He has never been to a roping where someone hasn't asked about him. Don't let his fancy looks fool you he can handle any job on the ranch an ugly horse can. Hipster carries some of the best blood for ranch and all around using horses. Bred by the legendary R. A. Brown Ranch of Throckmorton, Texas he is an own son of "Gold Peppy Freckles", and as his name says combines three of the greatest cutting sires ever, Hollywood Gold, Colonel Freckles, and Peppy San Badger. In the roping arena and on the ranch this gelding has no limit to his abilities. At 8 years old he will be a prime pic for someone wanting a multi-talented gelding with Hollywood looks.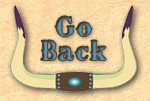 Gelding 15 hds 1200# Palomino
Jazz is one fun horse. He is broke the very best. Light on your hand and quick on his feet he is for sure a good one to ride. Jazz is a head horse that has been used by an upper level header. He runs hard and has a snappy move in the corner. At 15 hands he is built like a tank. He is best described as thick and quick. A beautiful foundation bred palomino gelding with that old quarter horse look to him. A super nice horse to be around and handle. He will meet you at the gate always eager to go to work. When not in the roping pen we saddle him up and head out on the ranch. He is sure footed and steady. Open gates, push and sort cattle he is a Cadillac to use. A beautiful and very talented head horse and ranch horse deluxe.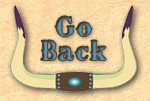 Gelding 15.1 hds 1200# Buckskin
Remington is a big fancy buckskin head horse that most everyone will like. He is Zan Parr Bar bred and definitely displays their calm demeanor and athletic abilities. A solid and seasoned head horse that has been hauled to jackpots, World Series and US ropings including the US finals. He has all the tools you look for in a horse you can go win on. He scores, runs hard and handles cattle with ease. We have heeled some on him and he works pretty good. Remington is gentle to be around and honest to ride and rope on. We have used him some on the ranch and he is solid, safe and dependable. With all his talent and experience it is hard to believe he is just 6 years old. A really nice head horse with his whole life ahead of him.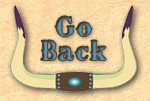 Gelding 15.1 hds 1175# Sorrel Tobiano
Big classy 7 year old Skip N Easy bred paint head horse. Splash has done just about everything. He is a big strong head horse that has been hauled to the jackpots. He has had money won on him. He has roamed the hills and grass land checking and doctoring cattle. He has crossed the river in belly deep water. Sure footed and wise, he is a go to horse to use outside. We have taken him around the barrels and he shows the making of a top notch horse. Sound, gentle and in the prime of his life, there's not much he can't do. Haul him to the ropings, use him on the ranch this big pretty and very versatile gelding is a must see.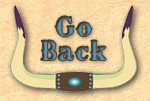 Gelding 15.1 hds 1200# Sorrel
Stout pretty head horse bred the very best. With Doc O'Lena, King Fritz, Peppy San Badger on his papers he's a true cowhorse. Super broke with lots of handle and lots of ride to him. He is light on your hand and easy to control. Stingray scores flat and has some speed. He breaks and runs to the hip with no drop or duck. Stingray has been hauled. This is a versatile gelding that has been exposed to every aspect of ranching. He rides level headed and can cover some country. A rope and ranch horse deluxe.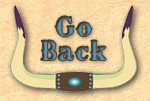 Gelding 14.3 hds 1100# Bay
A businessman's heel horse that most anyone can ride. Porky has been hauled and won on by most every level. Super solid and very gentle. A fun horse to have around and use. No instruction needed on this horse, just get him out and go rope on him. Porky is a good horse for someone who doesn't want to have to ride all week to have a solid and safe horse to use on the weekends. Kid safe and family friendly 14.3 hand, stout made bay with lots of bone and foot.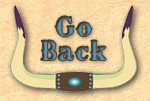 Gelding 14.3hds 1100# Bay
A winning heel horse! Slider is a cute 14.3 hand bay gelding with all the knowledge and experience you could ask for. Hauled everywhere he is a proven winner from the upper level ropings to the #9. A veteran horse that you don't have to train, tune on or ride every day. Solid and steady he will fit every level. At 14.3 he is a great size. Smooth, gentle and well patterned he is a pleasure to ride and rope on. Not only is slider a nice heel horse, you can head steers and ride him on the ranch. Slider is an all-around horse safe for the entire family.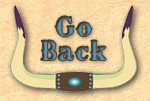 Gelding 15 hds 1100# Grulla
Henry is a cowboy looking 7 year old head horse that's sporting the rare Grulla Color. He grew up on a cattle ranch so he is no stranger to having to go to work. A neat looking head horse that has plenty of run. Hauled to the jackpots by the husband and leisurely ridden by the wife Henry is a sensible horse. This gelding is real gentle to handle and be around. Henry is a go to horse for all kinds of situations. Head on him, heel on him, sort, doctor and brand cattle, or just ride him on the ranch he is a fun horse to have around. A classy one of a kind looking nice young head horse with his entire life ahead of him.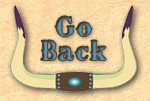 Gelding 14.3 hds 1150# Sorrel
This is one Cool horse! An own son of "High Brow Cat", the #1 leading cutting sire with offspring earnings of over $33.5 million dollars. Never before has a cutting sire dominated the cutting world like "High Brow Cat". High Brow Cat stood at Waggoner Ranch with a stud fee of $22,500. This gelding is no exception to the rule. He is a true cow horse in every aspect. A tremendously athletic horse that can spot a cow a mile away. He is a heel horse and a GOOD ONE! He stands 14.3 and can run with the top end of head horses. He really watches the corner and is quick to square up and get in the ground. Don't let his young age fool you he is smart and seasoned well past his years. He has been hauled to jackpots and rodeos by a #9 heeler. Despite all his athletic ability he is very gentle and fun to be around. He may go from the open roping to letting the wife or son rid him in the practice pen. He is beautiful, perfectly balanced and phenomenal to watch. He meets you at the gate always eager to please. You don't need to be an open heeler to use him. It is a rare opportunity to be able to offer a horse of this quality for sale, don't hesitate to contact us about him!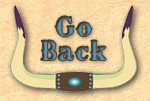 Gelding 15.1 hds 1250# Dapple Palomino
Big pretty palomino head horse. Wyatt is a heavy made 15.1 hand 9 year old Poco Bueno bred gelding. This is a real nice horse. He scores, has lots of run and a good lateral move. Wyatt is a good ride for the World Series, US Ropings and all the big jackpots. He has been hauled and is easy to get along with. Good footed, big boned and heavy muscled he can handle any pen of cattle. This is a good natured, sensible horse that is pleasant to be around and use. Wyatt has worked a bunch outside. He is a respectable and well manner ranch horse that can handle just about any kind of job you ask of him. A really nice gelding you can depend on both at the ropings and on the ranch.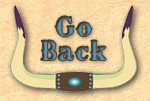 Gelding 14.3 hds 1100# Sorrel
Bam Bam is a multiple event horse. You can head, heel, breakaway and tie down calves on him. He is a handy sized 14.3 hand sorrel gelding with a flaxen mane and tail and some chrome. Bam Bam has been roped on by some good hands and has been hauled to the jackpots. He is a snappy horse that is smooth to ride and quick on his feet. He has lots of run and lots of stop. He is smart to use out on the ranch as well. A very versatile and cute made 8 year old gelding in a compact package.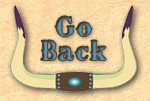 Gelding 14.3 hds 1100# Sorrel
Cactus Jack is a cool little horse. A veteran heel horse that will put a lower to mid-level heeler where he should be every trip or run, square up and stop to let a upper level heeler win. Hauled to jackpots and rodeos all over he is solid and seasoned in every way. If you feel like switching ends back in and head on him he knows the deal. Cactus Jack is low headed and smooth to ride and rope on. We have used him for some roping lessons on the Smarty roping machine with a beginner and then hauled him to the rodeo that night and won on him. A been there done that kind of gelding you can trust and enjoy.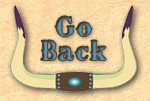 Gelding 15.1 hds 1200# Sorrel
Santana is a big pretty Zan Parr Bar X Doc Bar bred gelding that is a nice head horse. Big hipped, pretty headed he is a real head turner. This gelding has the speed you would need for most any roping plus he scores and stays real honest. He has been hauled everywhere and has worked good in most every situation. For all you busy scheduled ropers…. Santana doesn't require a lot of riding to keep him working. He has proven himself gentle. His abilities along with his safe and dependable disposition makes him a sought after kind of a horse. A proven ready to go win on head horse that your entire family can ride and enjoy.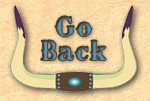 Gelding 15 hds 1150# Palomino
Riggin is a flashy 7 year old Pitzer Ranch bred palomino head horse. He is a talented horse with lots of ability. A really good scoring horse that can run, has a good lateral move and a quick finish. He has been roped on by mid to upper level headers and has been hauled to ropings all over the place. Riggin was a ranch horse before becoming a nice head horse. He is certainly capable of doing a day's work or is content just riding around on the ranch. A talented horse just in the prime of his life. He will best suit a mid to upper level roper.