Gelding 15 hds 1175# Palomino
Joe Joe is a 15 hand fancy 11 year old palomino gelding. His pedigree is stacked full of top performers, including AQHA Superhorse Mr Baron Red. Joe Joe was bred and raised by the legenday Pitzer Ranch and carries their well known HP brand on his left hip. He has spent time working on a registered cow operation and is well educated in every kind of ranch task. Joe Joe is a solid jackpot ready head horse that has been ridden by a #4 to a #8 including a lady roper. This gelding has been trained and used by some top notch trainers and will be very kind and gentle to be around and handle. A super nice head horse for the World Series ropings, jackpots or the AQHA horse shows. This beautiful gelding is enrolled in the AQHA Ranching Heritage, the AQHA Incentive Fund and is parentage verified. We are proud to offer this nice gelding for sale.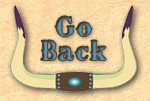 Gelding 15.1 hds 1200# Black
Flop is a seasoned head horse. He has been hauled by some upper level headers to some big ropings and rodeos. He gets to cattle quick and handles them like one should. Flop is gentle to be around and is easy to rope on. He breaks flat and gets to cattle quick. A thick made, foundation looking black gelding with lots of bone and substance. Flop has been many times to the pay window. and has helped a few ropers get their number raised. If you want a head horse to go win on, Flop has proven himself at most every level.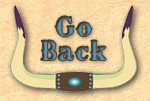 Gelding 15.1 hds 1200# Gray
Smokie is a solid and well seasoned 11 year old ranch horse. He is safe safe for all levels and would be a great horse for a kid, beginner or senior citizen. He is good natured, well mannered and very gentle to be around . He will track and let you rope the roping machine. He is a good predicatable mount for a leisurly trail ride. Smokie meets you at the gate, doesnt spook, or get excited about much, has a been there done that attitude. A wise ranch and proven family horse everyone can enjoy. Requires minor maintenance.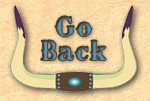 Gelding 15 hds 1150# Palomino

T Jack is a super nice heel horse. He has been hauled to US and WSTR ropings, pro rodeos and lots of jackpots. He is as solid and seasoned as you will find. He scores great is smooth around the corner and stout on the horn. He is a winner from the #8 to the open, including some big wins for a senior heeler. A classy 15 hand thick made palomino gelding that gets lots of complements everywhere he goes. T Jack has also been used to doctor cattle in the pasture and sort in the feedlot. This is a really good horse, whomever gets him should certainly enjoy him.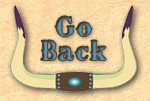 Gelding 15.1 hds 1200# Dun
Sawyer is one of those well sought after hard to find head horses. He's 9 years old, bred the best and has the speed for the upper level ropings. He is a mid to upper level horse that will be an asset to a competitive header. Sawyer is Poco Bueno x Mr Blackburn bred and has a cool cowboy look to him. He stands 15.1 is big boned, good footed and built to last. This gelding is easy to win on, hes quick, hes fast and he scores great. With all the money up to win these days a horse like Sawyer is in high demand. Please don't hesitate to call about him.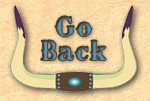 Gelding 14.3 hds 1100# Bay Roan

Twister is a 14.3 hand heel, breakaway horse. He is short but mighty. Twister has been used by some upper level heelers and will have some run and stop to him. He is a good looking bay roan with a cute head and kind eye. If you need a durable gelding that you can practice on all week and they haul to the jackpots on the weekend Twister might fit the bill.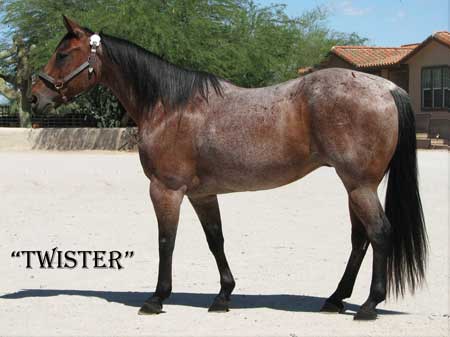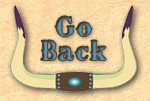 Gelding 15.1 hds 1200# Sorrel

Shotgun is a really neat horse. He has been hauled heading, shown in ranch horse competitions and ranch trail classes. He is super broke, smooth and very fun to ride. He has been riden everywhere. He goes up thru the mountains, across the desert, thru the pastures and anywhere else you point him. He lopes nice circles, opens gates, crosses water and will sort a cow. He has done a lot of things and seen a lot of things. He is a gentleman to be around and ride. Shotgun is a big fancy Freckles Playboy bred gelding that is sure enough an all around horse. With all of his looks and all of his talent one of the best things about him is he's safe and gentle for everybody.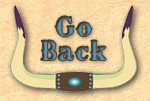 Gelding 15 hds 1200# Bay
Zipper is a one of a kind ranch horse. He was bred and raised on a Idaho Cattle Ranch and has done every kind of job there is to do outside. He will run down and catch cattle in the pasture, drag calves to the branding fire, and ride sure footed in the mountains, the grassland and thru the water. He is a foundation bred, heavy muscled, good footed gelding that is built to last. When not working for a living he has been headed steer in the arena. He is excellent in the box and has plenty of speed. A nice all aruond gelding with lots of look and shape.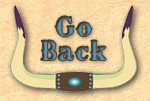 Gelding 15 hds 1125# Bay
Walker is a 15 hand bay dual ender. We mainly heel on him but you can head on him as well. He is really laid back, can even be a touch lazy at times. He has been hauled by a mid level senior heeler that ties on on occassion. Walker hauls good and stands quiet at the jackpots. He has been rode around the arena by the grandkids. He is a comfortable size and is smooth and easy to get along with.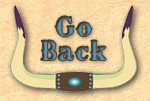 Gelding 15.1 hds 1250# Bay Roan
Bobby Joe is a class act. An absolutley beautiful 15.1 hand bay roan gelding, He is thick, shapey, has big black feet and a very pretty head. Bobby Joe is by a point earning son of AQHA Champion and World Champion sire "Mr Joes Song". His Pedigree is full of top performance horses so it is no wonder he is as nice as he is. This classy gelding has been ranched on in the sandhills and will be a top of the line ranch horse. Always dependable and predictable. He is a super nice head horse. The kind lots of folks are looking for. Bobby Joe was trained by a top hand and he will have the best of manners and work etiquette. He is broke, quiet and smooth to ride. He is solid and finished and very easy to rope on. His kind predictable disposition makes him safe and enjoyable for everyone who gets on him. He remains the same good horse whether we ride him once a week or everyday. Bobby Joe is for sure a top of the line gelding with all the bells and whistles. He will fit the most descriminate buyer. Whomever buys Bobby Joe is really going to enjoy him.