Gelding 15.1 hds 1275# Sorrel
This may be the nicest head horse we have ever owned. He has been my wifes horse for the last 6 years. He is one of the few horses that will go from a competitve open level head horse to a allowing a good #4 to use him. He has all the qualitlies you would expect in a high end horse. He scores, runs across the line fast, and has automatic rate and a quick move. He makes no mistakes and remains sharp on every run and under every condition with no tuning. He is very fast, very powerful, and very quick to respond. He is extremely broke, very light on your hand and very quick on his feet. He has absolutly no bad habits, and is predictible and dependable under every condition. With all his talent it is no surprise he is a top notch horse to heel on as well. Mosu has never been over used and has had the very best of care. He will be comletley clean, maintance free and sound in every way. Mosu stands 15.1 and is a heavy muscled beautiful cowhorse bred gelding. If you are looking for a jackpot horse, or one to add to your string we have many nice geldings for sale that will fit that bill. If you are looking for a big time horse, one to advance your career or one you can make a living on you probably already know just how hard those are to find and how much they cost to buy. Mosu is undeniably that kind of horse and his offering price will certainly reflect his abilities. Serious inquiries by phone call only.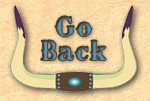 Gelding 13 hds 850# Chestnut
Willy is a cool looking quarter pony. He is a 13 hand liver chestnut with a silver mane and tail. He has been riden many miles by all sizes of kids. He has been used for riding lessons and has been at a summer camp riding program for several years. He is well broke, has a nice trot and and lope. He has been used in some play day events, gone over some small jumps, thru the trial obstacles and ridden lots of miles thru the woods and hills. He has had kids of all sizes and ages ride him. Some have even decided to paint him like a unicorn. What ever Willy has been doing he has stolen the hearts of many kids. A nice sized, really pretty pony ready for his next little buckaroo.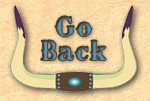 Gelding 15.2 hds 1250# Bay
A big time head horse. Diego stands 15.2 and is as pretty as you can make one. This beautiful gelding has all the looks and ability you would expect in a high end horse. His papers are full of legendary performance horses including "Docs Hickory", "Colonel Freckles', and "Little Peppy". It's rare to find a horse with this much size and substance that can get around and do what he can do. We have owned Diego for several years, he has been ridden and roped on by some top hands and has spent time in training with one of the leading AQHA rope horse trainers in the industry. Everyone who rides this gelding is in awe of his gentle disposition and athletic ability. Diego has been hauled and won on from the 12 to the Open. He scores the very best, has the top end of speed and is consistent and honest. With all his attributes he is only 7 years old. If you are looking for a top notch horse with no limits Diego is must see. For additional info please call.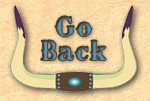 Gelding 15.1 hds 1175# Blue Roan
Ramsey is 15.1 hand true blue roan head horse. He is solid and seasoned in everyway. He runs to cattle with more natural rate than most horses. He is smooth and easy to control. He has lots of run for the faster cattle, then will rate the slower pen without any issue. A really nice gelding for the World Series ropings, High School rodeos or any of the bigger jackpots. Ramsey is kind, gentle and a nice horse to be around. Ramsey is a good swithch ender so if you need to heel a few he can do that too. He has sorted and gathered cattle in the pastures and he is as predictable out on the ranch as he is in the arena. A nice looking blue roan switch end gelding most everyone will get along with.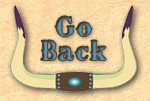 Gelding 14.3 hds 1150# Bay
Louie is a 14.3 hand, 1100 lb, 5 year old head, heel, ranch horse. He is the kind of horse we get calls for all the time. He has had a great background on the ranch and was started by doctoring, sorting and branding. It was easy for him to go to the arena and rope either end. Louie is gentle, has a willing mind and no bad habits. He works good on both ends, with a little more seasoning he will be a super nice horse for someone.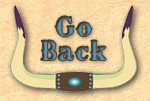 Gelding 15.2 hds 1200# Gray
Head horse Ranch horse deluxe. Cord is a big stout 15.2 hand gray gelding, with lots of bone and foot. He is a ranch horse and a darn good one. I doubt there is a job on the ranch he hasn't done. He has gathered lots of cattle across the desert and in the mountains. This gelding is "Playgun" x "Handle Bar Doc" bred so its no wonder he is as versatile as he is. Cord is a good scoring head horse that runs to cattle with plenty of natural rate. He is better broke than most and can stop and turn like a little horse. An all around gelding that will jump in the trailer, go anywhere and do most anything.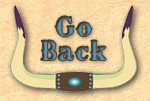 Gelding 15 hds 1150# Sorrel
2 Guns is a 5 year old 15 hand gelding. He is cute as can be. This gelding is loaded with cow and really pins his ears running to cattle. We have heeled on him, roped the Smarty on him, breakawayed on him. He grew up on a big cattle ranch so he has seen a lot and done a lot outside. Work gates, sort in the pens, drag calves to the fire, cross water, he's done it and more. 2 Guns is gentle and ready to go!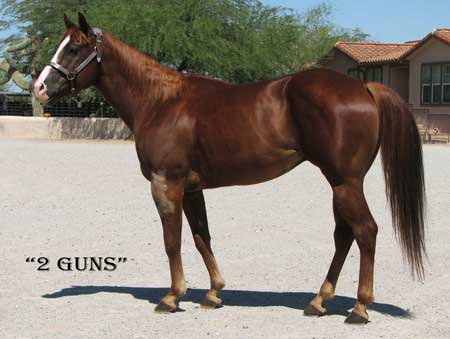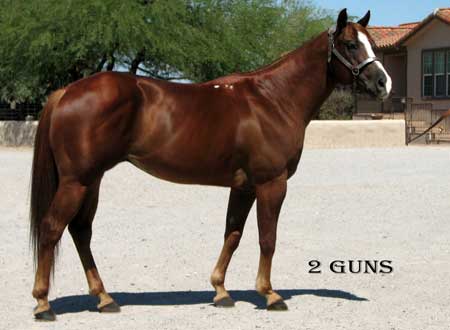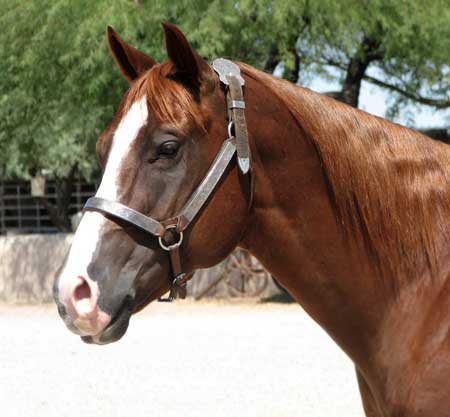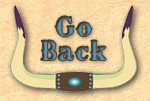 Gelding 15.3 hds 1250# Gray
Bingo is a big stout gray gelding. He has lots of shape and eye appeal. He has been used alot outside and will be well versed in all the ranching chores. He opens gates, crosses water and gets around good in all kinds of terrain. Bingo is a head horse. He is good in the box and has plenty of speed. With his size he certainly has no issue handling the bigger cattle. Bingo stands quietly, is easy to be around. He will meet you at the gate, hop in the trailer and hauls great. A nice all around horse with alot of size and look.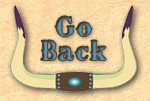 Gelding 15 hds 1150# Palomino

T Jack is a super nice heel horse. He has been hauled to US and WSTR ropings, pro rodeos and lots of jackpots. He is as solid and seasoned as you will find. He scores great is smooth around the corner and stout on the horn. He is a winner from the #8 to the open, including some big wins for a senior heeler. A classy 15 hand thick made palomino gelding that gets lots of complements everywhere he goes. T Jack has also been used to doctor cattle in the pasture and sort in the feedlot. This is a really good horse, whomever gets him should certainly enjoy him.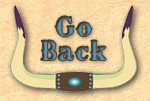 Gelding 15.1 hds 1200# Dun
Sawyer is one of those well sought after hard to find head horses. He's 9 years old, bred the best and has the speed for the upper level ropings. He is a mid to upper level horse that will be an asset to a competitive header. Sawyer is Poco Bueno x Mr Blackburn bred and has a cool cowboy look to him. He stands 15.1 is big boned, good footed and built to last. This gelding is easy to win on, hes quick, hes fast and he scores great. With all the money up to win these days a horse like Sawyer is in high demand. Please don't hesitate to call about him.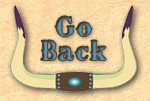 Gelding 14.3 hds 1100# Bay Roan

Twister is a 14.3 hand heel, breakaway horse. He is short but mighty. Twister has been used by some upper level heelers and will have some run and stop to him. He is a good looking bay roan with a cute head and kind eye. If you need a durable gelding that you can practice on all week and they haul to the jackpots on the weekend Twister might fit the bill.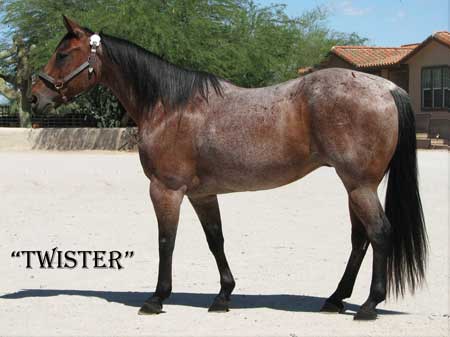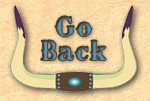 Gelding 15.1 hds 1200# Sorrel

Shotgun is a really neat horse. He has been hauled heading, shown in ranch horse competitions and ranch trail classes. He is super broke, smooth and very fun to ride. He has been riden everywhere. He goes up thru the mountains, across the desert, thru the pastures and anywhere else you point him. He lopes nice circles, opens gates, crosses water and will sort a cow. He has done a lot of things and seen a lot of things. He is a gentleman to be around and ride. Shotgun is a big fancy Freckles Playboy bred gelding that is sure enough an all around horse. With all of his looks and all of his talent one of the best things about him is he's safe and gentle for everybody.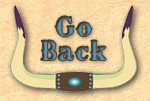 Gelding 15 hds 1200# Bay
Zipper is a one of a kind ranch horse. He was bred and raised on a Idaho Cattle Ranch and has done every kind of job there is to do outside. He will run down and catch cattle in the pasture, drag calves to the branding fire, and ride sure footed in the mountains, the grassland and thru the water. He is a foundation bred, heavy muscled, good footed gelding that is built to last. When not working for a living he has been headed steer in the arena. He is excellent in the box and has plenty of speed. A nice all aruond gelding with lots of look and shape.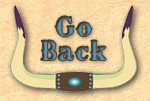 Gelding 15 hds 1125# Bay
Walker is a 15 hand bay dual ender. We mainly heel on him but you can head on him as well. He is really laid back, can even be a touch lazy at times. He has been hauled by a mid level senior heeler that ties on on occassion. Walker hauls good and stands quiet at the jackpots. He has been rode around the arena by the grandkids. He is a comfortable size and is smooth and easy to get along with.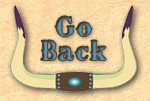 Gelding 15.1 hds 1250# Bay Roan
Bobby Joe is a class act. An absolutley beautiful 15.1 hand bay roan gelding, He is thick, shapey, has big black feet and a very pretty head. Bobby Joe is by a point earning son of AQHA Champion and World Champion sire "Mr Joes Song". His Pedigree is full of top performance horses so it is no wonder he is as nice as he is. This classy gelding has been ranched on in the sandhills and will be a top of the line ranch horse. Always dependable and predictable. He is a super nice head horse. The kind lots of folks are looking for. Bobby Joe was trained by a top hand and he will have the best of manners and work etiquette. He is broke, quiet and smooth to ride. He is solid and finished and very easy to rope on. His kind predictable disposition makes him safe and enjoyable for everyone who gets on him. He remains the same good horse whether we ride him once a week or everyday. Bobby Joe is for sure a top of the line gelding with all the bells and whistles. He will fit the most descriminate buyer. Whomever buys Bobby Joe is really going to enjoy him.