More horses coming soon. Last updated Tuesday, February 23, 2016
Lonesome

Gelding 15 hds 1175# Bay

Lynx

Gelding 15 hds 1100 Sorrel

Frosty

Gelding 15 hds 1150# Red Roan

Sage

Gelding 15.1 hds 1200# Gray

Wilywood

Gelding 15.1 hds 1200# Sorrel

Magnum

Gelding 15 hds 1150# Gray

Disco

Gelding 15 hds 1150# Buckskin

Stick

Gelding 15 hds 1125# Bay

Rebel

Gelding 15.1 hds 1175# Sorrel

Flax

Gelding 15 hds 1125# Sorrel

Mr. T

Gelding 15.1 hds 1200# Chestnut

Shady

Gelding 15 hds 1200# Gray

Yogi

Gelding 15.1 hds 1200# Dun

Joaquin

Gelding 14.3 hds 1125# Palomino

Shaq

Gelding 15.1 hds 1150# Black

Robby

Gelding 15 hds 1150# Chestnut

Player

Gelding 15 hds 1200# Gray

Big Duke

Gelding 15.1 hds 1250# Bay

Popeye

Gelding 15 hds 1150# Blue Roan

Snazzy

Gelding 15.2 hds 1200# Sorrel

Hippi

Gelding 15.2 hds 1200# Bay Tobiano paint

Reacher

Gelding 15.1 hds 1250# Bay

Slider

14.3 Gelding 15 hds 1125# Bay

Wally

Gelding 14.3 hds 1100# Sorrel

Cinco

Gelding 15.1 hds 1200# Gray

Sangria

Gelding 15.1 hds 1200# Palomino

Mugshot

Gelding 14.3 hds 1100# Dun

Smoke

Gelding 14.3 hds 1150# Bay

Poco

Gelding 14.3 hds 1100# Bay Roan

Tango

Gelding 15 hds 1200# Palomino

Truman

Gelding 15.2 hds 1225# Buckskin

Jesse

Gelding 15.1 hds 1175# Palomino

Sunbadger

Gelding 14.2 hds 1100# Red Dun

Boomer

Gelding 14.3 hds 1100# Gray

Quatro

Gelding 15 hds 1150# Red Dun

Sly

Gelding 14.3 hds 1125# Red Dun

Gelding 15 hds 1150# Red Roan
Frosty is a 10 year old Doc Bar bred, red roan gelding. He is a good switch ender. A nice made gelding that has plenty of speed and rate. Frosty has been hauled by ropers of various skill levels. He can run and is easy to control. Gentle, and pleasant to be around makes him a good choice for a family. Whether you just want a nice safe horse to rope on or you're wanting to go win, Frosty is a real nice gelding that is ready to go.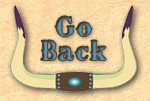 Gelding 15.1 hds 1200# Sorrel
Wilywood is a super nice head horse. Everyone from a #4 to a #7 has hauled and won on him. He is thick made, big boned and strong, yet honest and easy to control. Wilywood is a versatile gelding that has had everything done on him. He will go to work on the ranch, has busted cattle in the pasture and has been hauled to some steer tripping's. He is a big nice head horses that you can compete on at just about any level. Bred the best with "Dash For Cash" on the top side and "Wilywood" on the bottom he got the best of both…He's fast and will watch a cow. This gelding is built to last, he is good footed, big boned and heavy made. He has a gentle and honest disposition that will accompany a lot people. This is a real good gelding and a very nice head horse.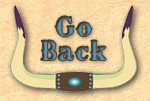 Gelding 15 hds 1150# Buckskin
A classy looking and very talented 9 year old "Poco Bueno" bred buckskin gelding. Disco stands 15 hands and is heavy muscled. He is light on your hand and quick on his feet. He has been hauled to USTRC and World Series ropings by an upper level roper and has won a bunch. He scores, can run and has a good move. Disco is a great size, a cool color, the perfect age and has tons of talent. He is a good choice for a competitive roper.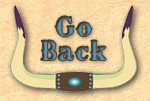 Gelding 15.1 hds 1175# Sorrel
Rebel is a classy looking 10 year old sorrel head horse. He is a real cowy horse that runs to a steer with lots of natural rate. He is a good scoring horse that stands flat footed in the box. Rebel is good minded and has been hauled to the ropings and used outside. Nice sized, good bone, good footed he is a horse you don't have to worry about using a bunch. Easy to be around, hauls good this horse should fit a lot of ropers.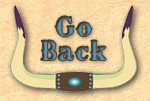 Gelding 15 hds 1125# Sorrel
Flax is a 10 year old Doc's Hahogany bred heel horse. Short, thick with a flaxen mane and tail, he is a head turner at the ropings. This gelding has been hauled to lots of jackpots and won on. He is a durable horse that you can practice on every day, use on the ranch, and still haul to the weekend ropings. Handy sized, he is athletic and quick on his feet. A ready to go heel horse for a mid-level heeler.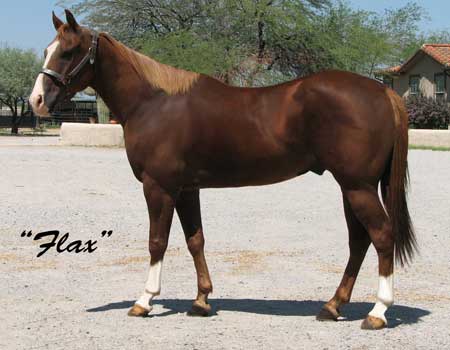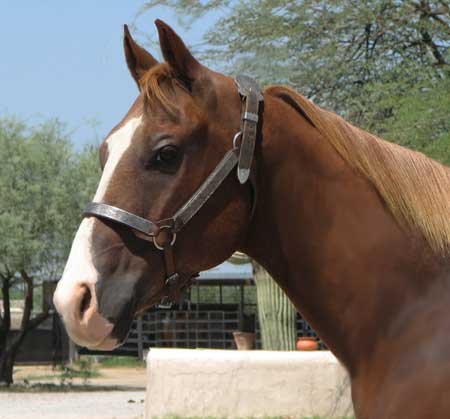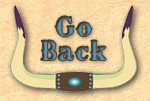 Gelding 15 hds 1200# Gray
Really nice Colonel Freckles x Doc's Prescription bred gray gelding. Been rode many miles on the ranch by an 80 year old gentleman. Broke the very best with a good handle and a great disposition. He has been everywhere and done everything. You can sort, rope one in the pasture, and drag one to the fire. He is a safe and versatile ranch horse. Shady is a nice head horse. He scores, can run and is honest in every way. A nice safe and solid head horse with a good disposition.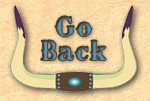 Gelding 15 hds 1150# Chestnut
A good looking 8 year old heel horse that has been hauled and won on. A grandson of NCHA World Champion "Montana Doc", this gelding shows lots of cow and athletic ability. Well made, pretty headed this gelding turns lots of heads at the ropings. He spent over a year in the stockyards sorting and pushing cattle. He is good footed, well made and very sound. Robby is a good sized heel horse that is big enough to head on, or do any kind of job you need him to do.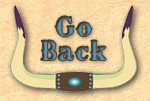 Gelding 15 hds 1200# Gray
This is a good gray horse!! Broke the very best with lots of ride and handle. Player is a 9 year old good looking gelding that is by a son of NCHA Open Super Stakes Champion and Horse of the Year "Playin Stylish". He is the whole package. A finished and seasoned head and heel horse suitable for everybody. Not only is he broke the best he is gentle and well mannered. Hauled to the USTRC and World Series ropings he can get you to the pay window. At 15 hands he is built like a tank. Not only is Player a finished and seasoned team roping horse he is a horse the entire family can ride and enjoy. He will watch a cow and has competed in Ranch Horse Competitions and well as Team Sortings. He is a dependable and predictable ranch horse that has entertained a few grandkids. Laid back and sensible he is always a pleasure to be around and use. Player is a top of the line horse in every way and proven winner, whom ever buys him is really going to like him.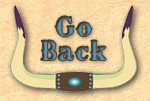 Gelding 15.1 hds 1250# Bay
A big beautiful bay head horse with lots of look and lots of shape. Big Duke is top notch head horse. Solid and seasoned in every way. He has a lot of run, is stout and strong and handles cattle well. Hauled to plenty of jackpots and ropings he will be finished and ready to go. He has had quite a bit of ranch work done on him as well. A well-mannered horse that you can rope and compete on at most any level. Roped on by both an upper level header as well as a mid-level header he is a proven horse. Big Duke is a head turner where ever we take him. At 15.1 he is one handsome horse from his big heavy hip to his pretty little head. His pedigree sports some of the best cow horse bloodlines including "Leo San", "Mr Gun Smoke", "Doc Quixote" and the great "Peppy San Badger". This is a top of the line head horse and an outstanding gelding in every way. Not many like him.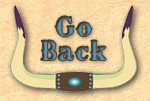 Gelding 15 hds 1150# Blue Roan
Popeye is as good a ranch horse as your will find. You can sort, open gates, rope and tie one in the pasture. He is vwell broke, knowledgeable and dependable. He will go and do whatever you ask of him. Popeye is a solid dual ender that you can load up and take to the ropings. He scores and works good on both ends. A good blue roan gelding.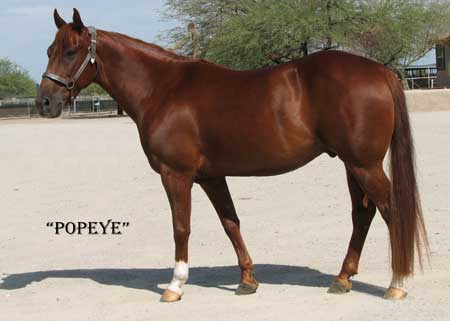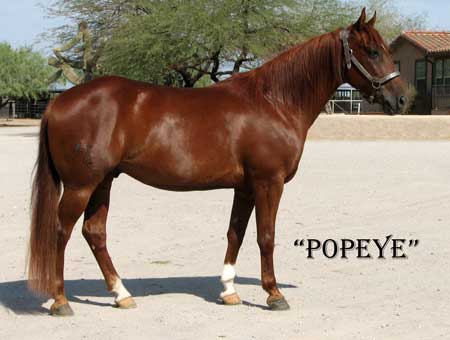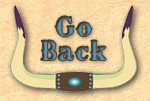 Gelding 15.2 hds 1200# Sorrel
Snazzy is a seasoned head horse. He has been roped on by a competitive header, a lady roper and a senior gentleman. He scores and runs to the hip with a lot of rate. He is easy to ride and rope on. Smooth, controllable and consistent he is a horse you can haul and count on. Big, stout and gentle he will fit lots of people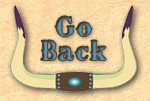 14.3 Gelding 15 hds 1125# Bay
Real classy bay heel horse. Slider is an all business kind of horse. He is the kind that meets you at the gate ready to go to work. A super nice heel horse that is easy to get along with. Always good in the box he gives you and honest shot around the corner and has lots of stop. He is broke and handy on his feet but the nice thing about him is his kind and gentle disposition. Hauled by a #7 heeler as well as a 13 year old kid, he adjust to whomever is riding him. Slider is also a solid breakaway horse that has been hauled and has his share of wins. A great horse for the whole family.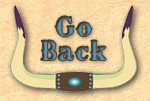 Gelding 14.3 hds 1100# Sorrel
Wally is a seasoned head horse. He is a 14.3 hand sorrel gelding that is easy to rope on. He scores well and stays honest. No duck in him. He has been hauled to all kinds of jackpots. He is quiet to be around and good to haul. A nice jackpot horse for the weekend roper.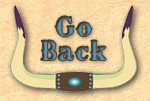 Gelding 15.1 hds 1200# Palomino
Sangria is one handsome dude. A finished and seasoned heel horse that you can head on as well. A one owner horse his entire life. He was raised on a big working cattle ranch and is as solid and dependable a ranch horse as you will throw a leg over. He is a seasoned heel horse that has competed at every level. He has been to jackpots, College Rodeos, Open Rodeos, Jr. Rodeos and everything in between. Wherever you take him it's for sure you'll be mounted. He is quiet and gentle with a laid back disposition. The kind you don't have to ride every day, just load him up and count on him when the big bucks are up. A true family horse that has packed a young girl all over the ranch and thru the hills gathering cattle. He sometimes can be found entertaining the kids by tracking the roping machine or loping around the barrels. Sangria is a beautiful 11 year old, 15.1 hand grandson of the great Frenchmans Guy by Sunfrost. Known for their outstanding abilities in the rodeo world he will be no exception. This is a super nice horse, a proven winner at all levels and safe for the kids, the senior ropers and your entire family. A class act in every way. There's not many around like him and for sure not for sale, don't miss this chance to buy him.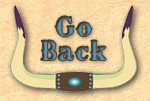 Gelding 14.3 hds 1100# Dun
Mugshot is a good dun heel horse. He stands 14.3 and is super cool looking. He is really gentle and fun to rope on. He stands flat in the box and is smooth running down the pen and making the corner. He is consistent and gives you a good look at the heels. Mugshot's laid back disposition makes him easy to control. He doesn't get real strong or quick, which makes him and enjoyable ride for most any level heeler. Mugshot is well broke and good to use around the ranch. He will slide over to work the gates, is handy to sort on, and is safe to track and rope the Smarty machine. A classy, compact heel horse that is lots of fun to have around.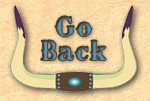 Gelding 14.3 hds 1150# Bay
A very classy 9 year old bay gelding with Colonel Freckles, Mr Gun Smoke, and Doc's Hickory all on his pedigree. Smoke is broke the very best. He has had some Cow Horse and Reining training. He lopes soft smooth circles, stays in the bridle and can really stop and spin. A pretty cool heel horse that watches a cow and has a big stop. He is a really nice barrel horse that has been hauled at the college level. He walks in the gate quiet and runs and gets around the barrels smooth and quick. A respectful gelding that has had a lot of training. He is smart, kind and always pleasant and gentle to be around and use. Whether you're roping, running barrels, or just want a nice ride Smoke has all the bells and whistles.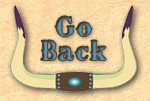 Gelding 15 hds 1200# Palomino
Tango is a 15 hand thick bodied 8 year old palomino gelding. He is a carbon copy of his daddy ER Hot Chex a son of multiple World Champion, NRHA Hall of Fame and $2,000,000 sire NU Chex to Cash. Loaded with cow and ability he is a nice horse to rope either end on. Thick made, short strided and quick footed he is a cow horse in every way. Tango has been used by a mid level header as well as an upper level heeler. When not at a roping you can just leisurely ride him around. He rides low headed and smooth. Haul him to the ropings, ride him on the ranch…it's for sure where every you take him he going to turn some heads.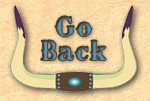 Gelding 15.1 hds 1175# Palomino
Jesse is a 10 year palomino head horse that is no stranger to jackpotting. He is a good sized horse that has plenty of run and is strong on the horn. Hauled and won on by a mid level roper he is ready to go. A durable horse you can rope on all week and still take to the weekend roping. Always safe and gentle to be around he will fit a lot of people.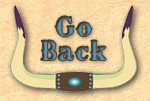 Gelding 14.2 hds 1100# Red Dun
Sunbadger is a super classy red dun gelding that is a carbon copy of his daddy NCHA Super Stakes and AQHA Champion "Mr Sun O Lena". A young but very talented heel horse. He is short strided and really quick on his feet. He hunts the corner, squares up and stops like one should. Well broke, he is light on your hand and very responsive. He has been in good hands and is quiet and eager to please. Sunbadger has been hauled to some World Series ropings and local jackpots. This gelding has a world of ability, always level headed and sharp he's going to be a big timer.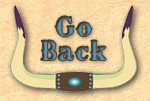 Gelding 14.3 hds 1100# Gray
Boomer is a seasoned 14.3 hand grey heel horse. He has accompanied ropers of all skill levels. From a #6 heeler to a senior gentleman tied on and on occasion a young kid just learning to rope. He has remained steady and honest for everyone. Boomer spent lots of time working on a cattle ranch. He has seen and done more than most. We have used Boomer for some roping lessons. He will track the Smarty machine and follow a lead steer. Boomer has been used as a breakaway horse and has done some kid events at the kid rodeos. If you don't have time to keep one rode or just want a gentle and quiet little gelding safe for the entire family Boomer is a good choice.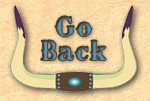 Gelding 15 hds 1150# Red Dun
This is a REAL GOOD horse. Quatro is a very pretty 15 hand red dun gelding. He is Poco Bueno bred and has that foundation look to him. Quatro is a nice head and heel horse. He is the perfect size to rope both ends. He will score and can really run. This gelding is loaded with cow and really pins his ears and runs to a steer with a lot of natural rate. Smooth and steady on both ends makes him an enjoyable horse to ride and rope on. Very gentle and safe makes him a desirable choice for just about anyone. Quatro has a laid back, quiet disposition and has always been a gentleman to be around. He has packed some kids in the pastures and around the arena pushing up steers. He has been used a bunch outside and is solid and settled. A high quality, ready to win on dual ender with all the bells and whistles.