More horses coming soon. Last updated Tuesday, April 11, 2017
Stanley

Gelding 15 hds 1100# Bay

Player

Gelding 15 hds 1200 # Gray

Hipster

Gelding 15.1 hds 1150# Buckskin

Cool Cat

Gelding 15 hds 1150# Palomino

Tex

Gelding 16 hds 1200# Buckskin

Walker

Gelding 15.1 hds 1175# Red Roan




Disco

Gelding 15 hds 1150# Buckskin

Robby

Gelding 15 hds 1150# Chestnut

Tango

Gelding 15 hds 1200# Palomino

Sunbadger

Gelding 14.2 hds 1100# Red Dun

Quatro

Gelding 15 hds 1150# Red Dun

Tonka

Gelding 14.3 hds 1125# Gray

Allen

Gelding 15 hds 1150# Sorrel

Hemi

Gelding 15 hds 1100# Sorrel

Wizard

Gelding 15.2 hds 1200# Gray

Hogan

Gelding 15 hds 11125# Palomino

Hawkeye

Gelding 15 hds 1185# Red Roan

Big Tyme

Gelding 14.3 hds 1100# Dun

Shreck

Gelding 15.2 hds 1250# Bay

Blue Ray

Gelding 14.2 hds 1100# Gray

Willie

Gelding 14.3 hds 1100# Bay Roan

Hank

Gelding 15 hds 1175# Gray

Bravo

Gelding 15 hds 1150# Palomino

Duke

Gelding 14.3 hds 1100# Sorrel

Huckleberry

Gelding 15 hds 1200# Blue Roan

Gerald

Gelding 15.1 hds 1150# Brown

Gelding 15 hds 1100# Bay

Stanley is a 15 hand bay dual ender. He has been used by seniors and mid-level ropers. He has roped the smarty machine a zillion times. He is good in the box and has lots of rate on either end. Stanley is laid back and gentle to be around and use. When not roping he is a nice to ride outside as well.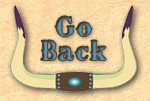 Gelding 15 hds 1200 # Gray
This is a good gray horse!! Broke the very best with lots of ride and handle. Player is a 11 year old good looking gelding that is by a son of NCHA Open Super Stakes Champion and Horse of the Year "Playin Stylish". He is the whole package. A finished and seasoned head and heel horse suitable for everybody. Not only is he broke the best he is gentle and well mannered. Hauled to the USTRC and World Series ropings he can get you to the pay window. At 15 hands he is built like a tank. Not only is Player a finished and seasoned team roping horse he is a horse the entire family can ride and enjoy. He will watch a cow and has competed in Ranch Horse Competitions and well as Team Sortings. He is a dependable and predictable horse that has entertained a few grandkids. Laid back and sensible he is always a pleasure to be around and use. Player is a top of the line horse in every way whomever buys him is going to enjoy him.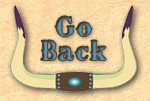 Gelding 15.1 hds 1150# Buckskin
We really like Hipster. A 15.1 hand 8 year old classy looking buckskin gelding. A great minded, people kinda horse that has been ridden all over the sand hills of Nebraska. He is a gentle and dependable ranch horse that will go wherever and do whatever is asked of him. Hipster is an easy to ride head horse. He is quiet with lots of cow and natural rate. He has been to ropings both indoor and out. A well-bred, good looking "Tiger Leo" x "Zans Rawhide" bred gelding that is a favorite of everyone who uses him.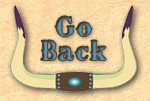 Gelding 15 hds 1150# Palomino
Cool Cat is a beautiful 7 year old palomino head horse. He has an impressive performance pedigree that goes back to NRHA Hall of Fame and $6,000,000 sire "Hollywood Dun It". Cool Cat is a talented horse with a kind attitude and quiet disposition. He has been in the hands of a good trainer and talented roper. He is well broke and well mannered. He spent the summer gathering mother cows and branding calves. Always a pleasant horse to ride and use. Cool Cat has been hauled to the jackpots, he scores great and has a good lateral move. If you're looking for a nice horse you better look here. He's beautiful, he's fun to ride and rope on and on top of that he's gentle for everybody.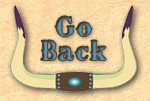 Gelding 16 hds 1200# Buckskin
This is a real good head horse. Very solid and very seasoned. He is a big pretty Pitzer Ranch bred buckskin gelding with "Watch Joe Jack" and "Mr Baron Red" bloodlines. This gelding has been hauled everywhere and won on. He will be no stranger to any set up. He is an easy horse to win on. He has plenty of run, lots of rate and is easy to control. He is a big strong horse that can handle the bigger cattle and can take a lot runs. He has been to World Series ropings, amateur rodeos and lots of big jackpots everywhere. Tex is easy to be around and haul. If you are looking for a competitive head horse that is a proven winner this gelding is a real good one.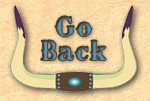 Gelding 15.1 hds 1175# Red Roan

Walker is a solid and seasoned head horse. A classy looking 11 year old "Freckles Playboy" x "Docs Budha" bred red roan gelding. A well broke gelding with plenty of experience both in and out of the roping arena. Ridden by a mid-level as well as a lady header. A veteran horse that is competitive in the US and World Series ropings. He doesn't take a lot of riding and he has a lot of run. A nice well-mannered gelding to be around. If you're looking for a competitive horse or one you can step your game up on Walker might fit the bill.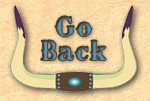 Gelding 15 hds 1150# Buckskin
A classy looking and very talented 9 year old "Poco Bueno" bred buckskin gelding. Disco stands 15 hands and is heavy muscled. He is light on your hand and quick on his feet. He has been hauled to USTRC and World Series ropings by an upper level roper and has won a bunch. He scores, can run and has a good move. Disco is a great size, a cool color, the perfect age and has tons of talent. He is a good choice for a competitive roper.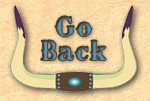 Gelding 15 hds 1150# Chestnut
A good looking 8 year old heel horse that has been hauled and won on. A grandson of NCHA World Champion "Montana Doc", this gelding shows lots of cow and athletic ability. Well made, pretty headed this gelding turns lots of heads at the ropings. He spent over a year in the stockyards sorting and pushing cattle. He is good footed, well made and very sound. Robby is a good sized heel horse that is big enough to head on, or do any kind of job you need him to do.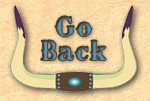 Gelding 15 hds 1200# Palomino
Tango is a 15 hand thick bodied 8 year old palomino gelding. He is a carbon copy of his daddy ER Hot Chex a son of multiple World Champion, NRHA Hall of Fame and $2,000,000 sire NU Chex to Cash. Loaded with cow and ability he is a nice horse to rope either end on. Thick made, short strided and quick footed he is a cow horse in every way. Tango has been used by a mid level header as well as an upper level heeler. When not at a roping you can just leisurely ride him around. He rides low headed and smooth. Haul him to the ropings, ride him on the ranch…it's for sure where every you take him he going to turn some heads.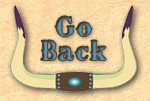 Gelding 14.2 hds 1100# Red Dun
Sunbadger is a super classy red dun gelding that is a carbon copy of his daddy NCHA Super Stakes and AQHA Champion "Mr Sun O Lena". A young but very talented heel horse. He is short strided and really quick on his feet. He hunts the corner, squares up and stops like one should. Well broke, he is light on your hand and very responsive. He has been in good hands and is quiet and eager to please. Sunbadger has been hauled to some World Series ropings and local jackpots. This gelding has a world of ability, always level headed and sharp he's going to be a big timer.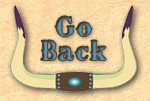 Copyright 2017 4 Ropin Ranch, Inc. All Rights Reserved.